A CURATED TWITTER FEED
Twitter is interesting because if forces you to try to say things in 280 characters. This tends to lead one to speak in Yoda-like aphorisms or make gross over-simplifications. (And on Twitter, there is no shortage of people to remind you of the myriad ways in which you are over simplifying.)
Also, for those insufficiently disciplined to compose offline and tweet only carefully edited tweets, Twitter is all about rough first drafts, preserved forever, warts and all.
Twitter is odd because it is both ephemeral and eternal — ephemeral in the sense that thoughtful tweets tend to get lost in the sands of time; eternal in the sense that some thoughtless boneheaded comment is there to pursue you for the rest of your life.
That all said, this blog post, which I expect to evolve over time, will be my place to dust the sand off of some old tweets so that they might live on a bit longer.
By the way, my "not-so-professional" Twitter account is @KenCaldeira.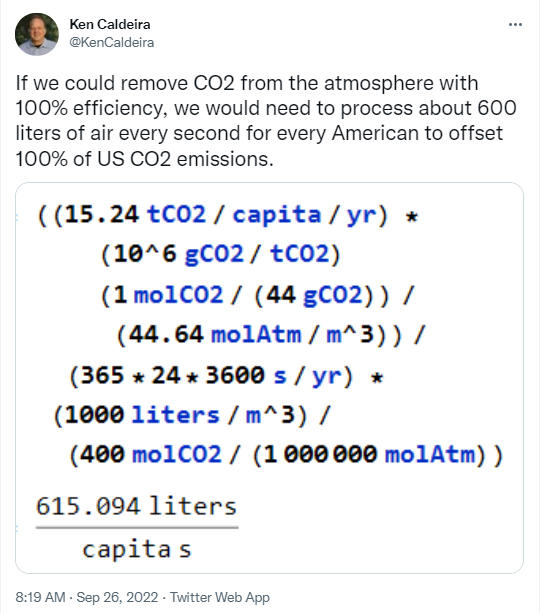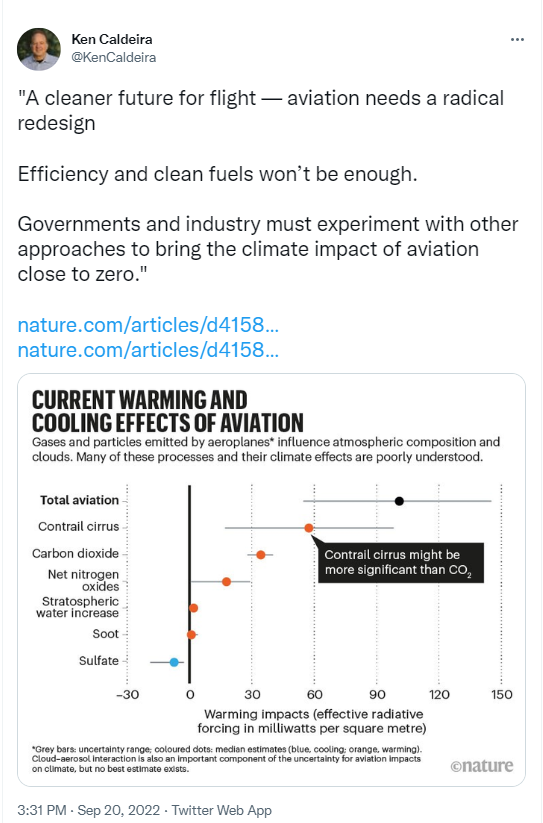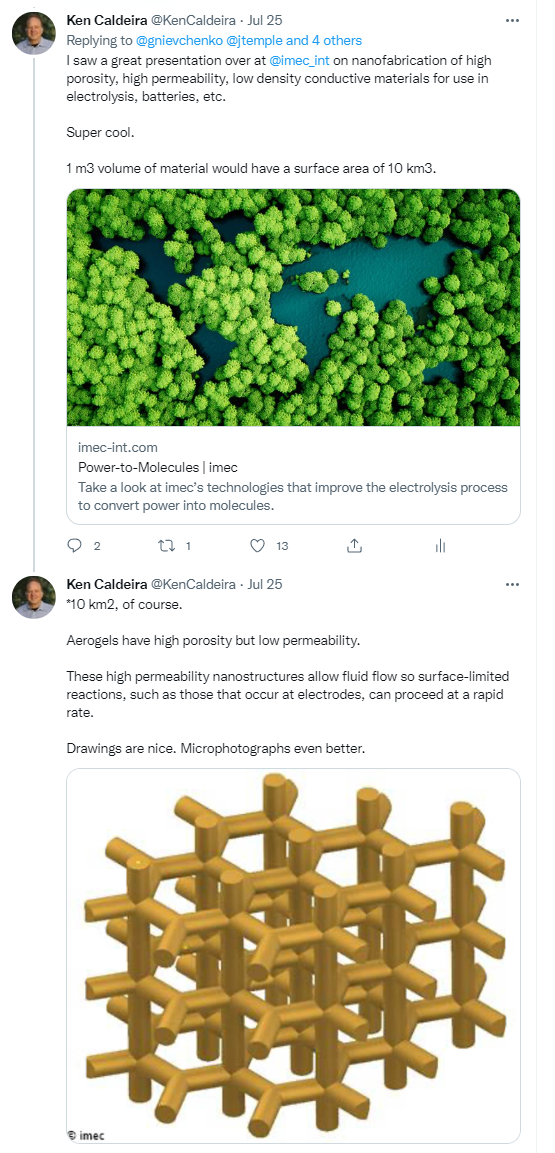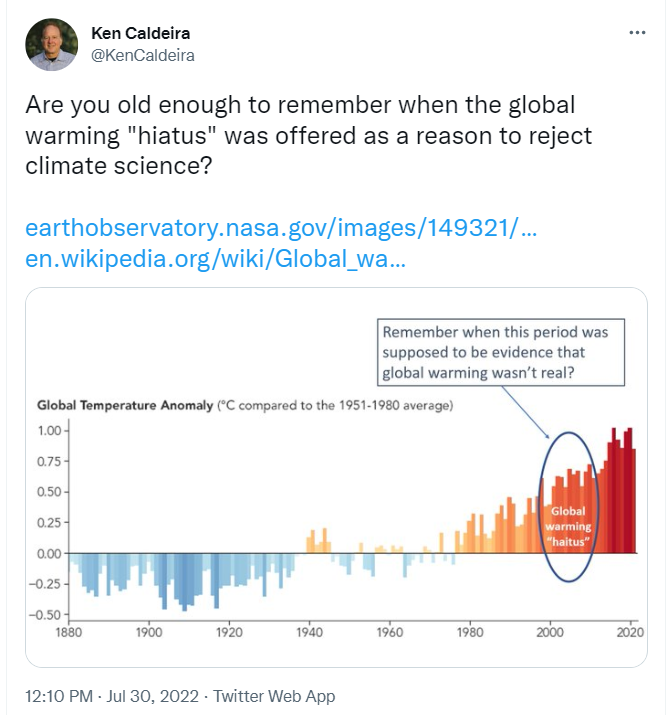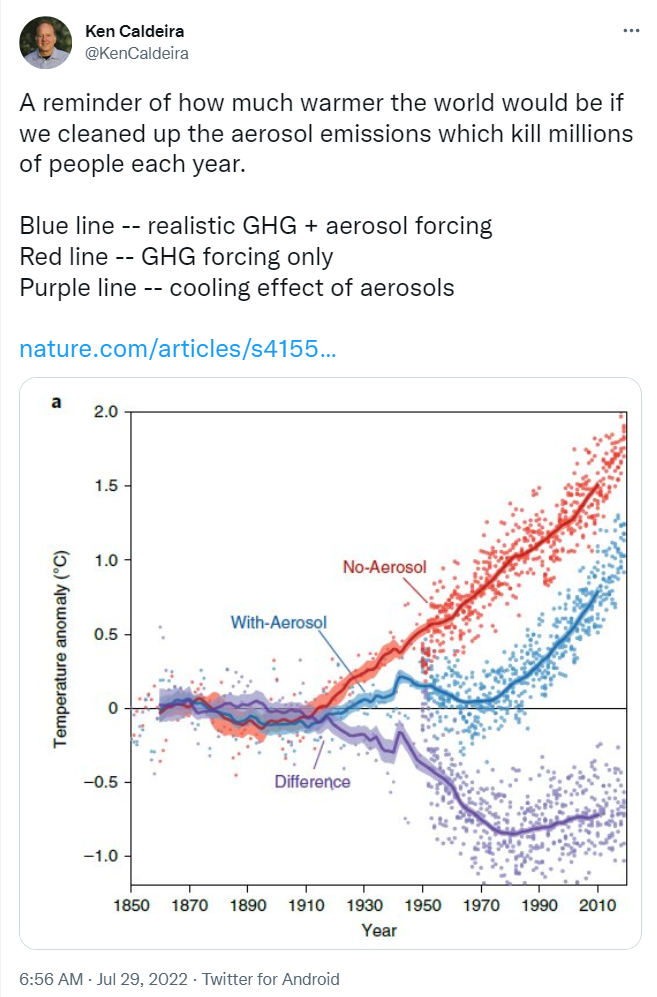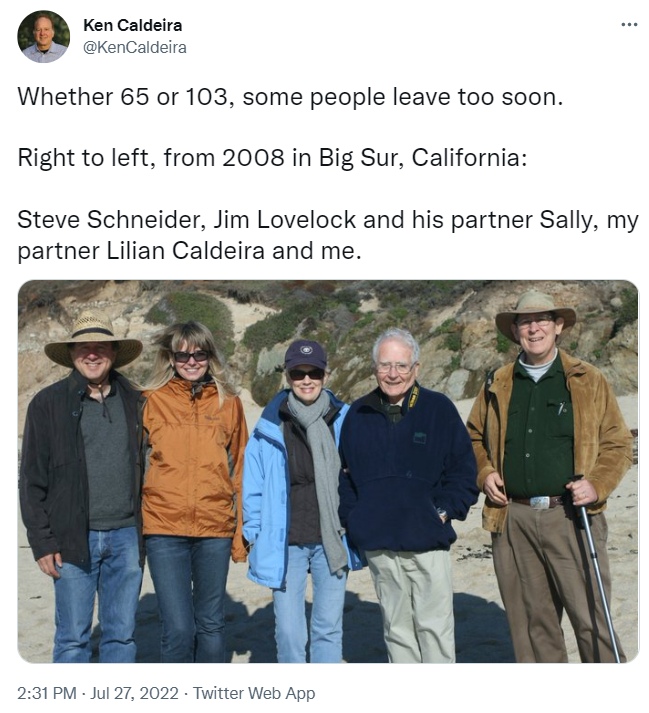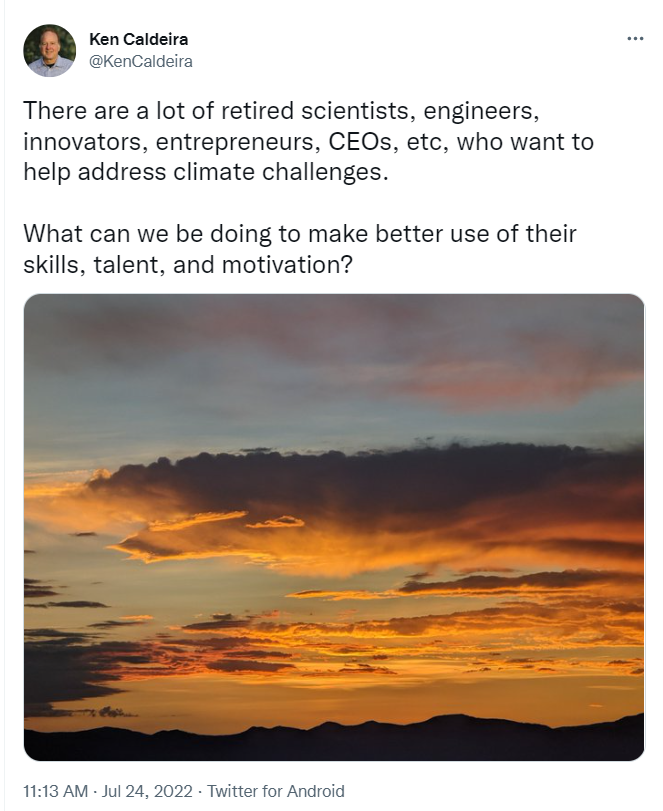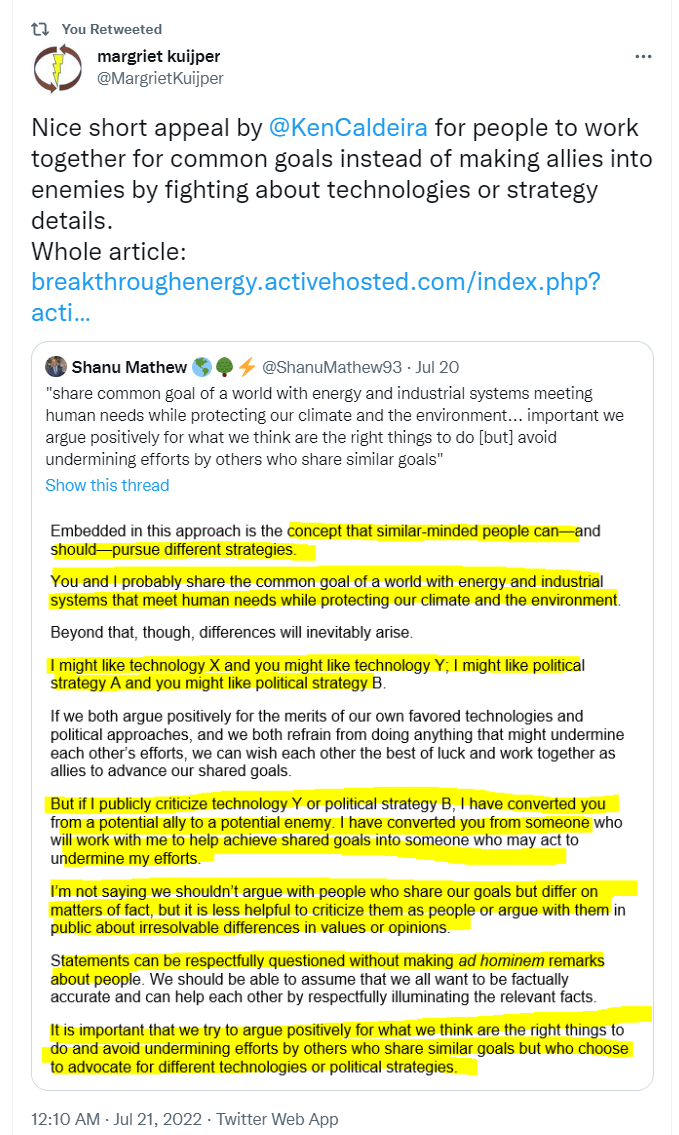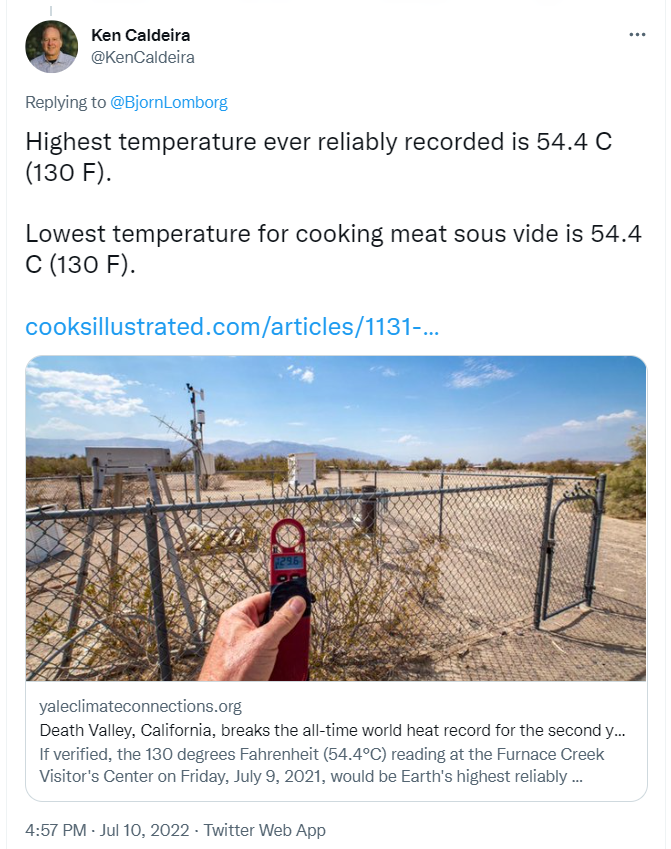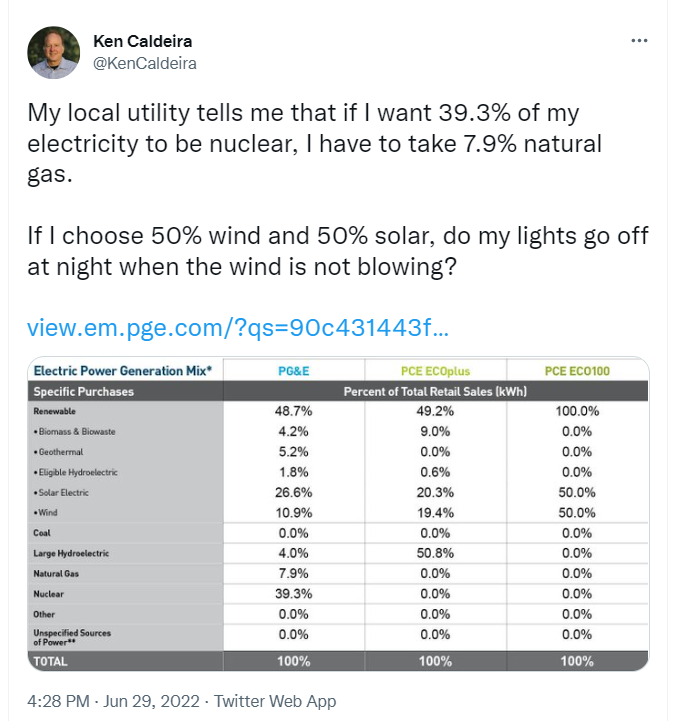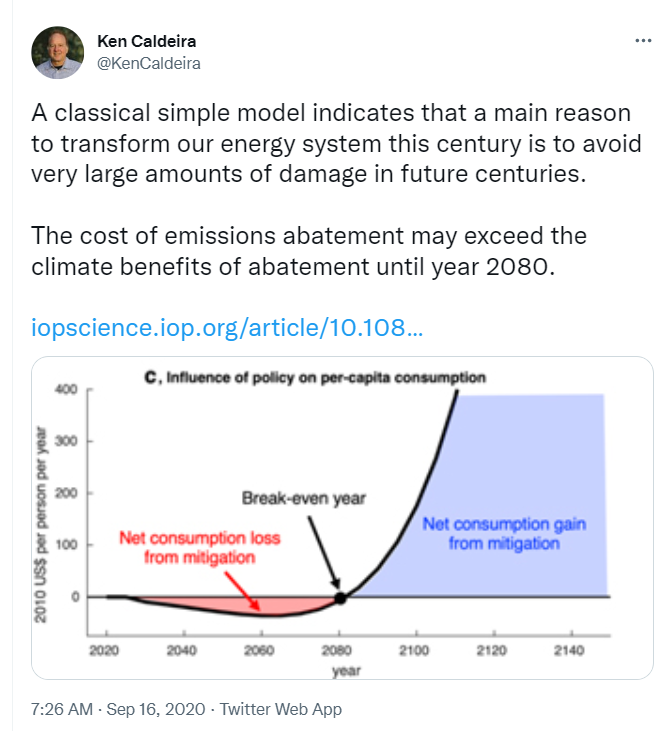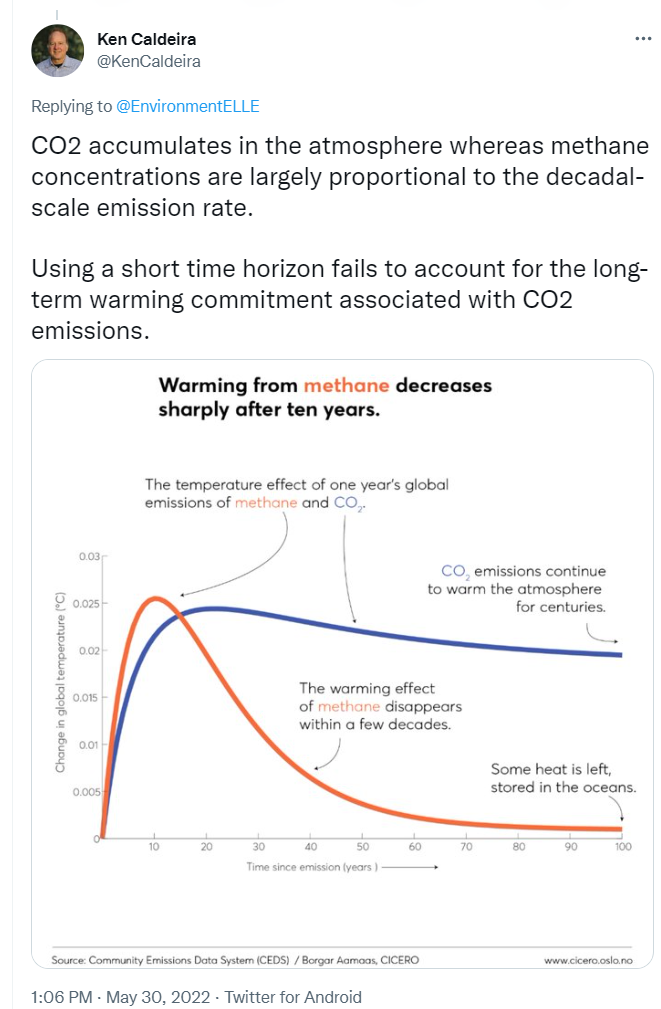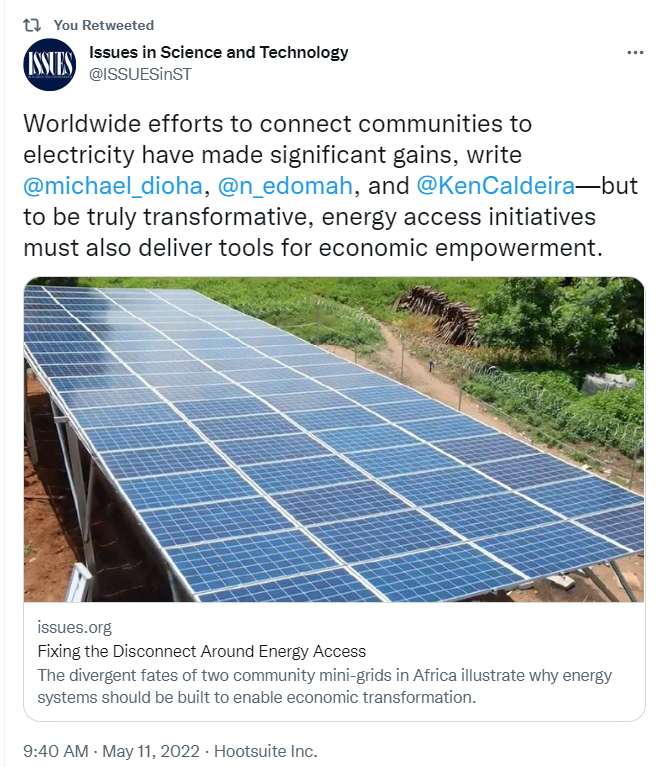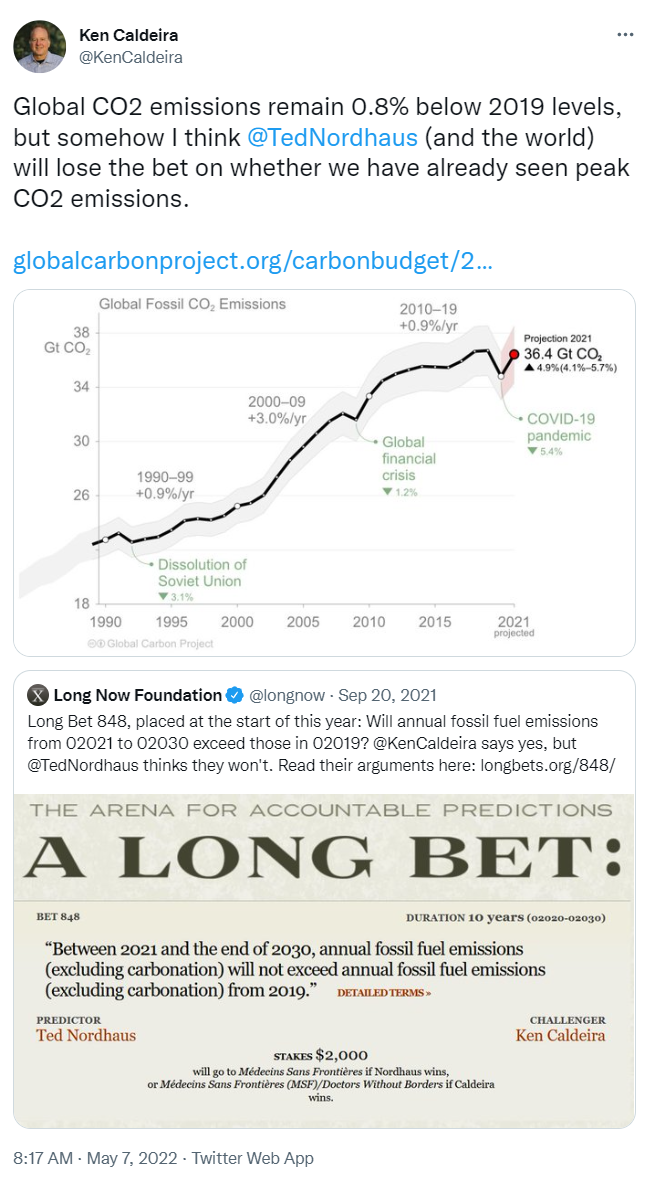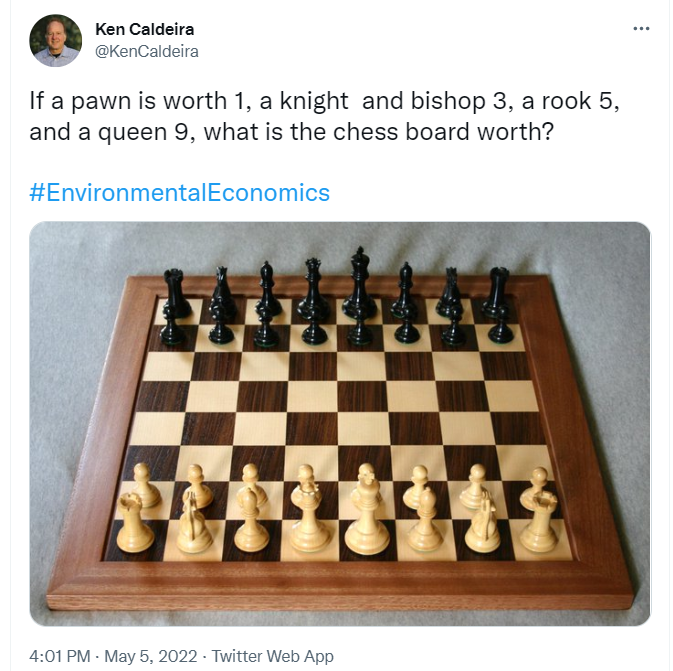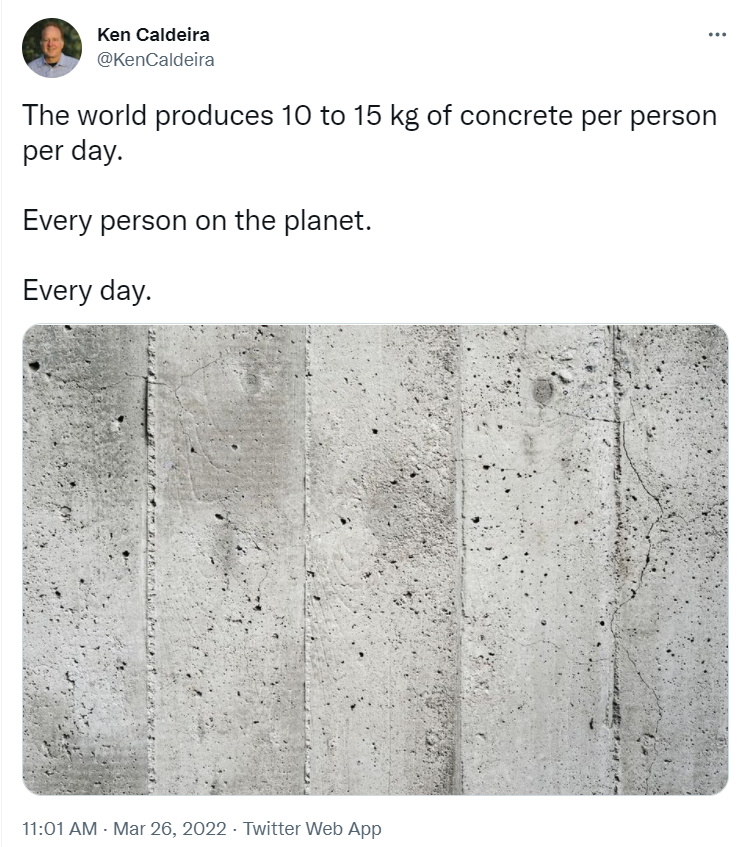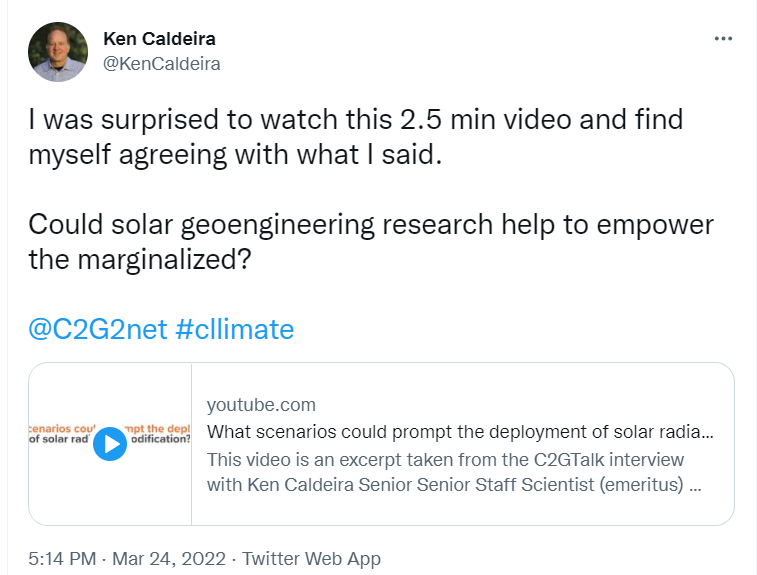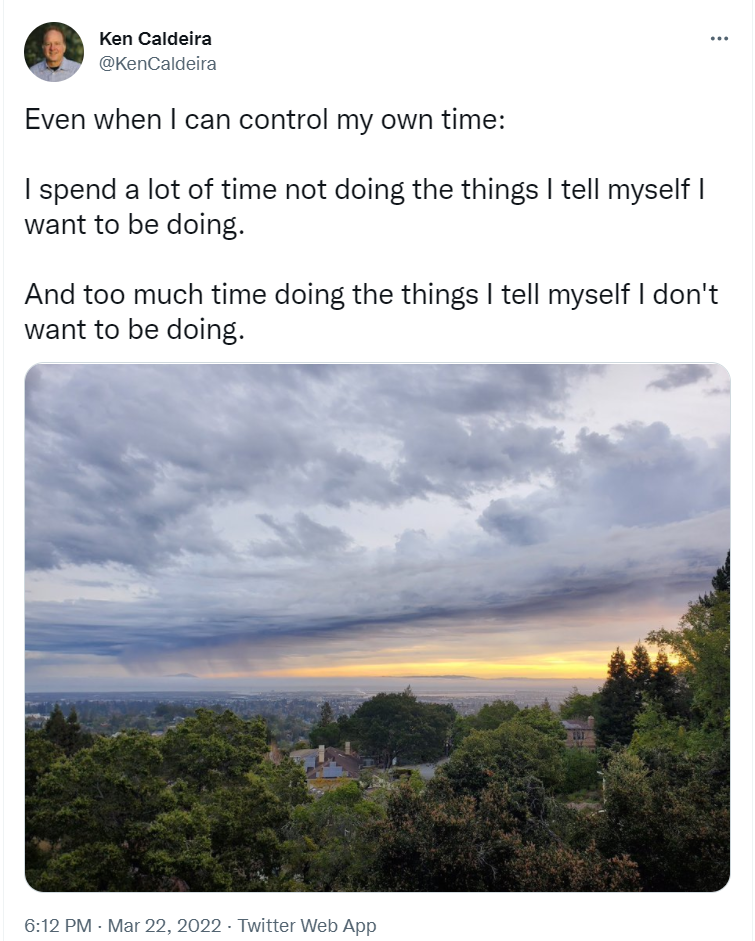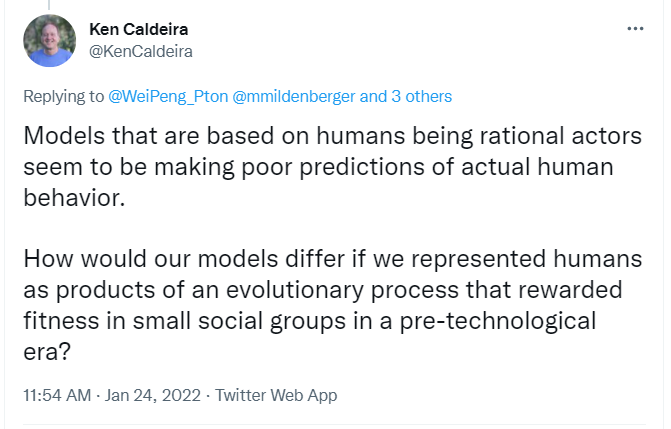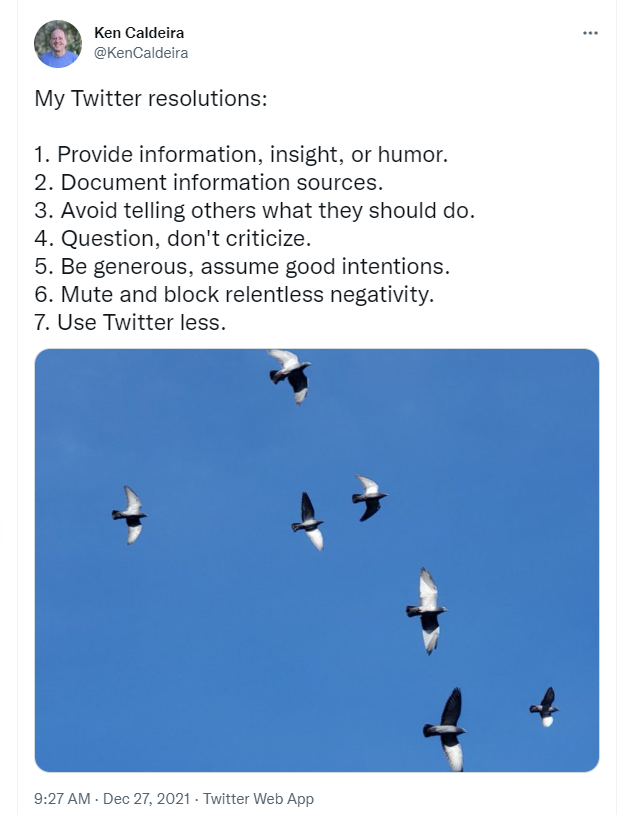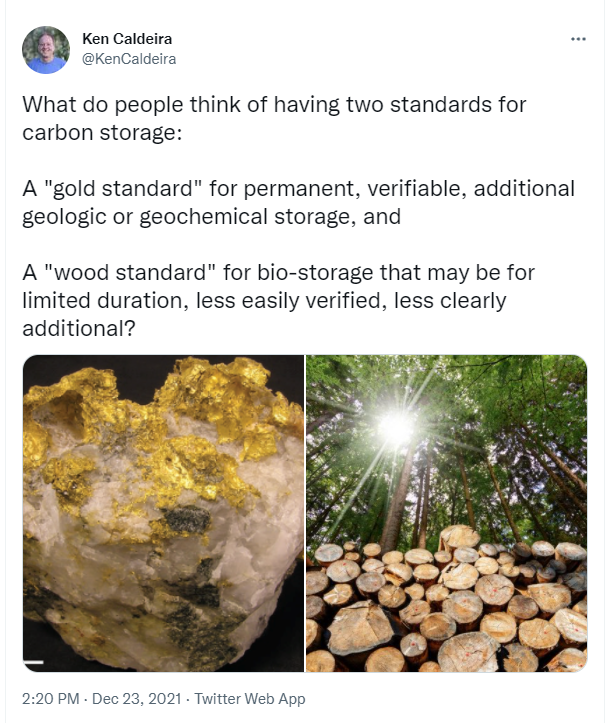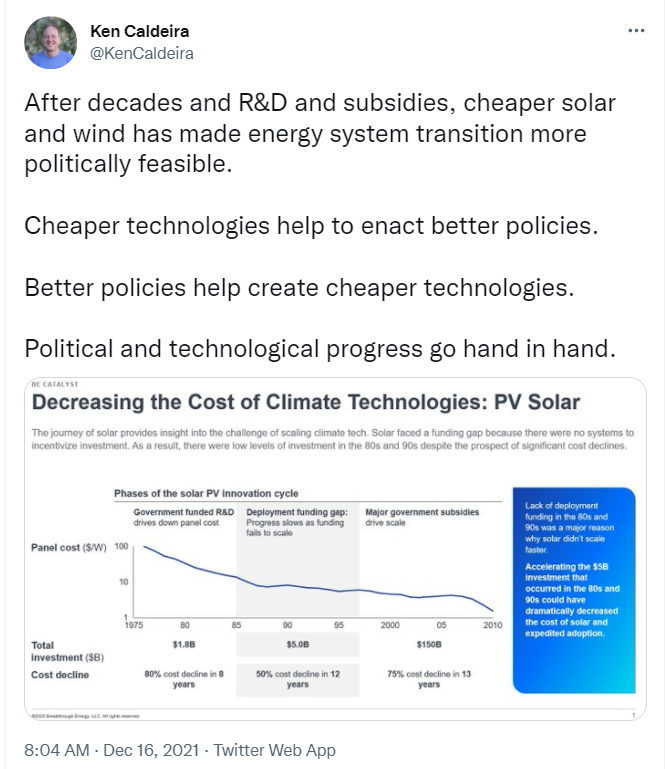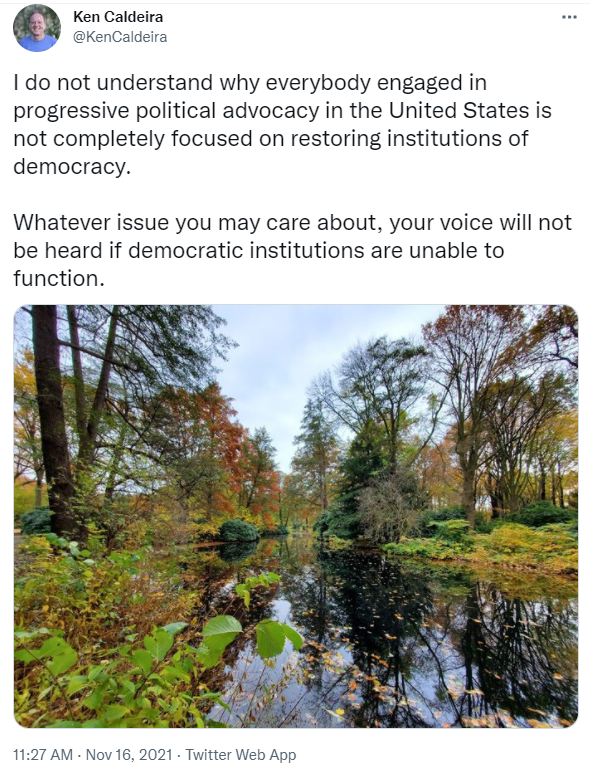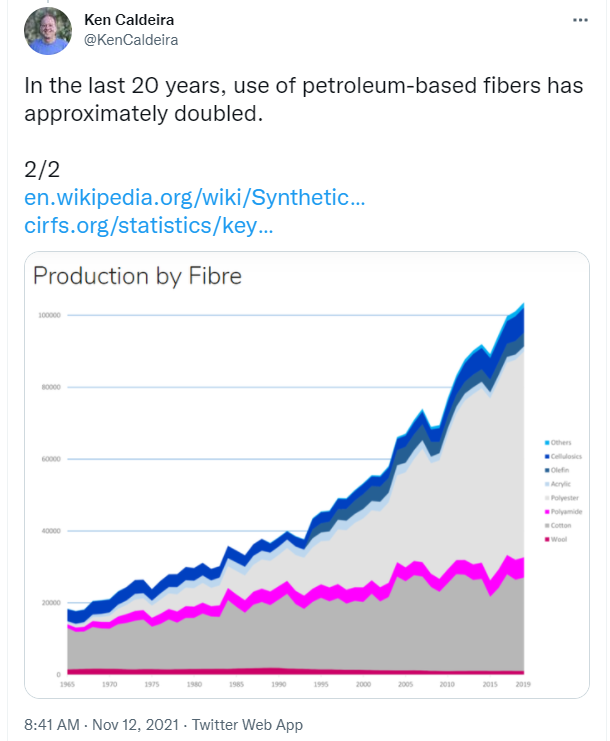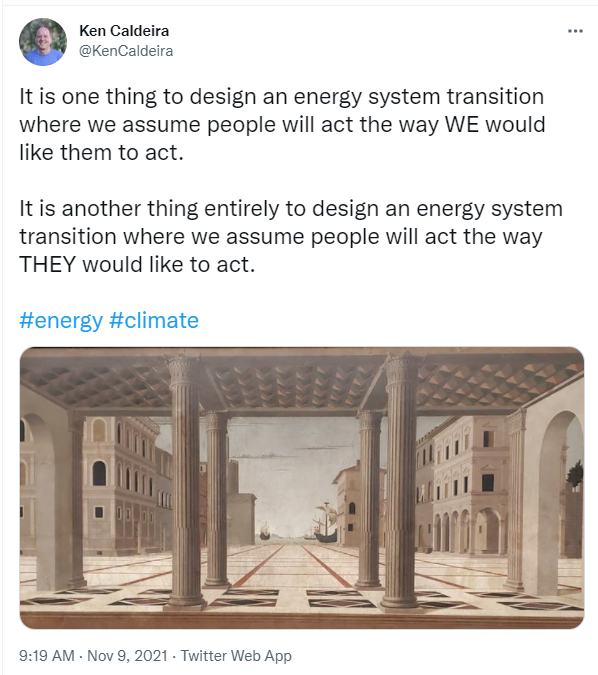 ---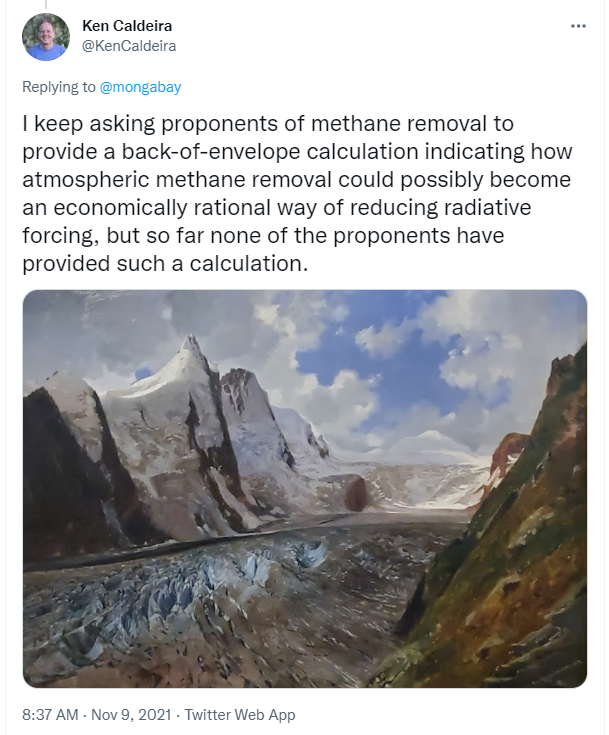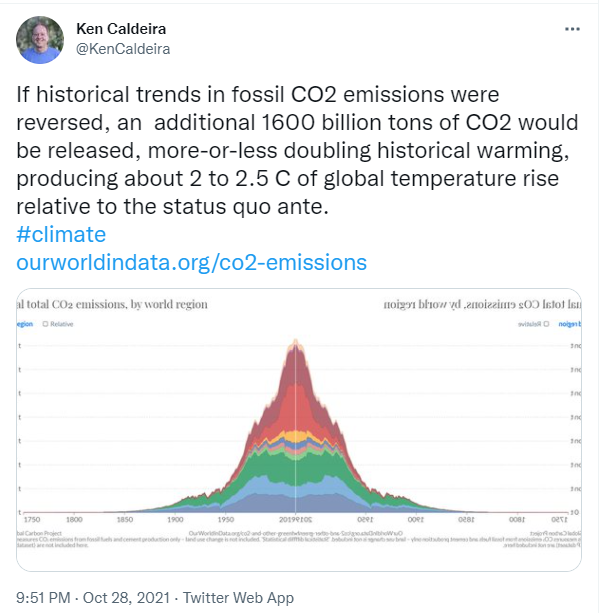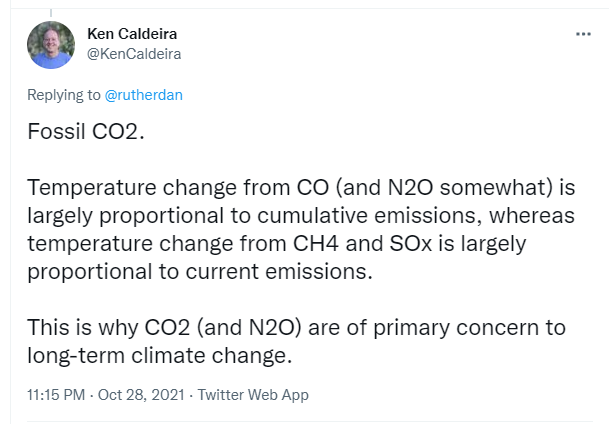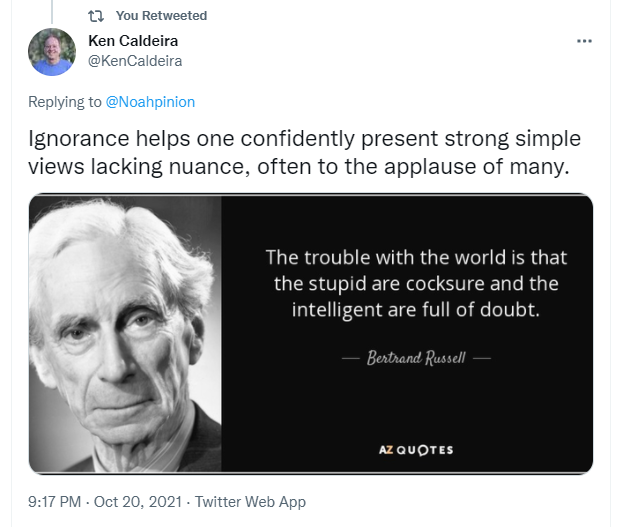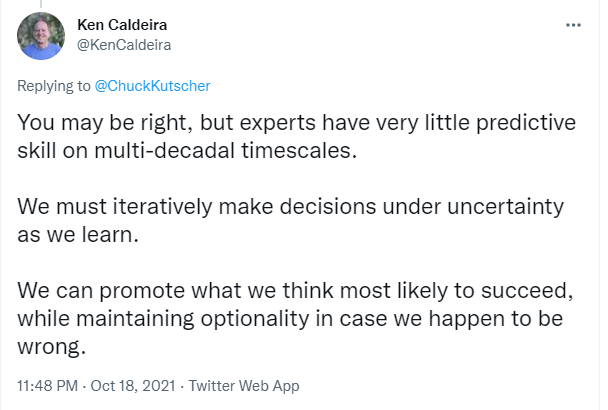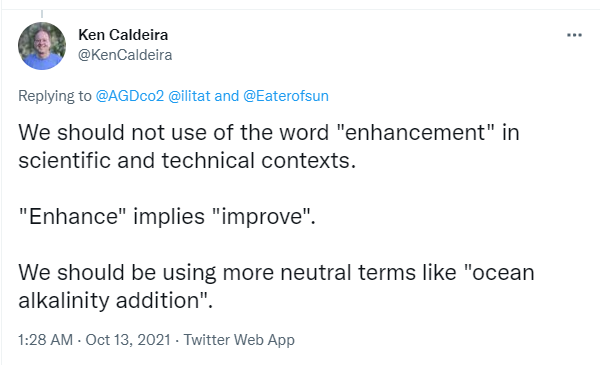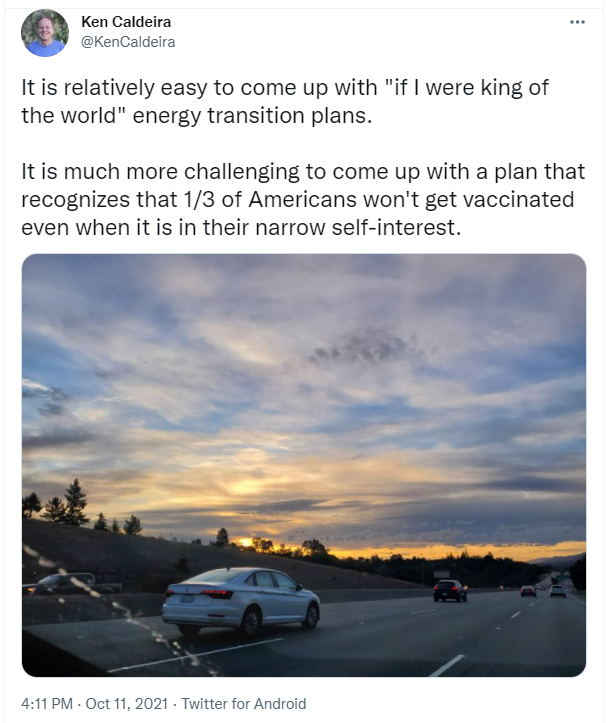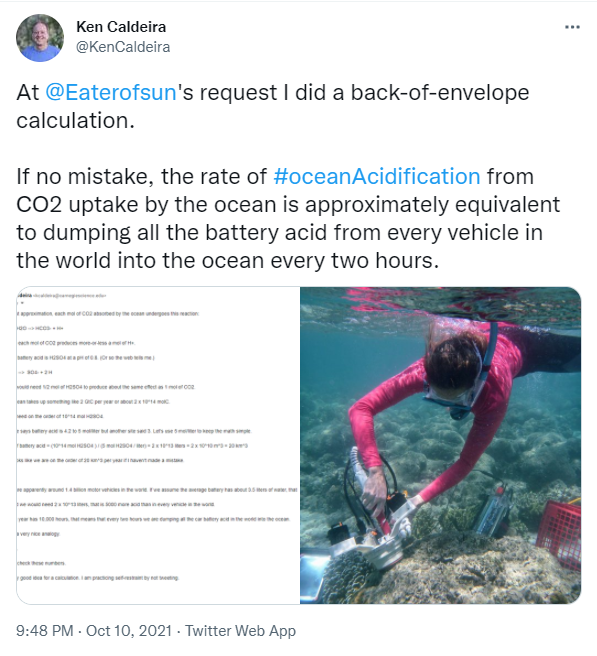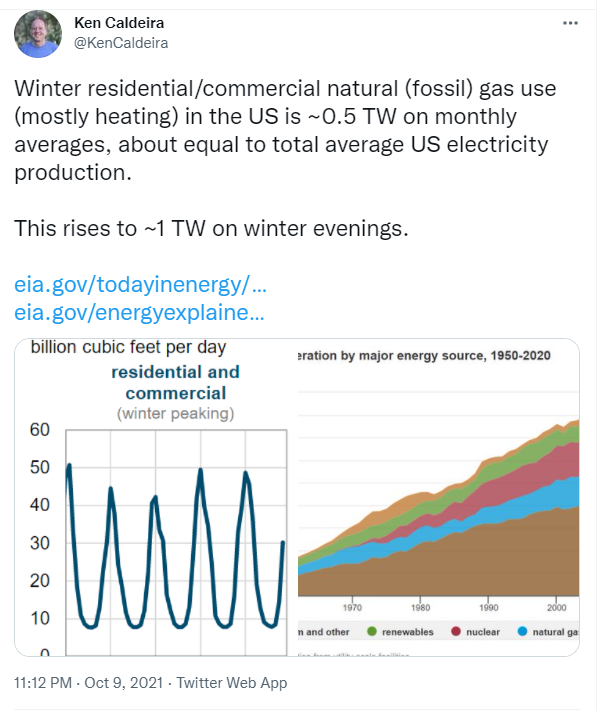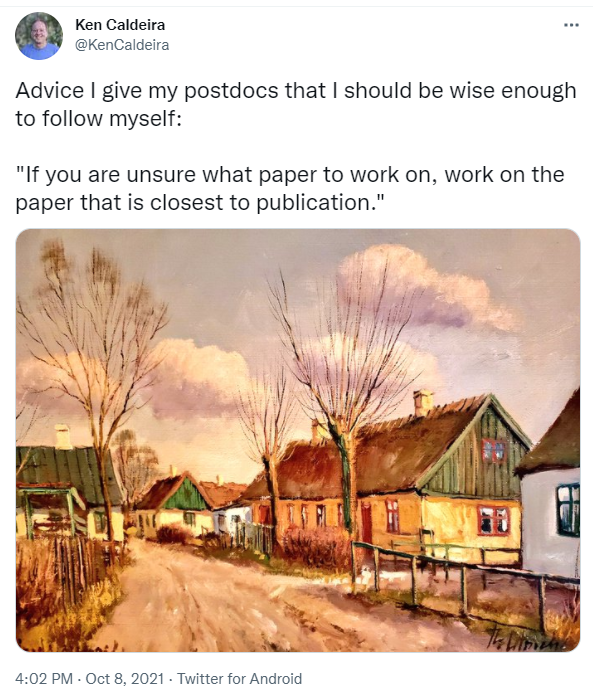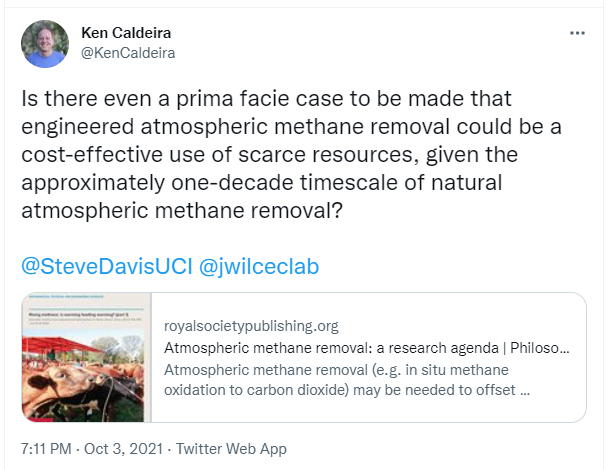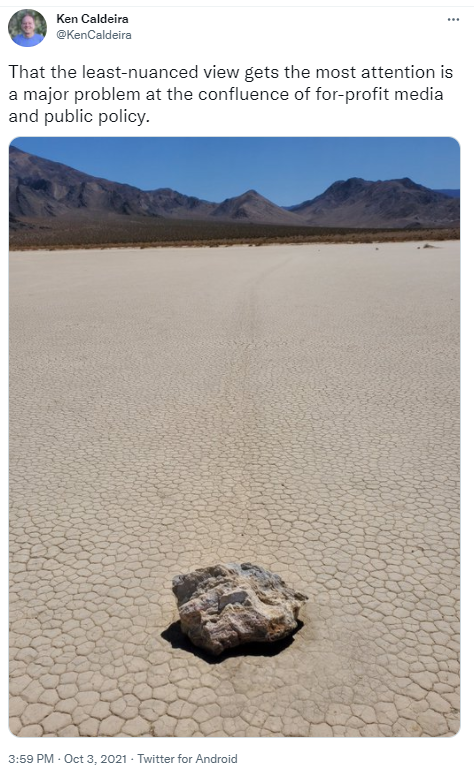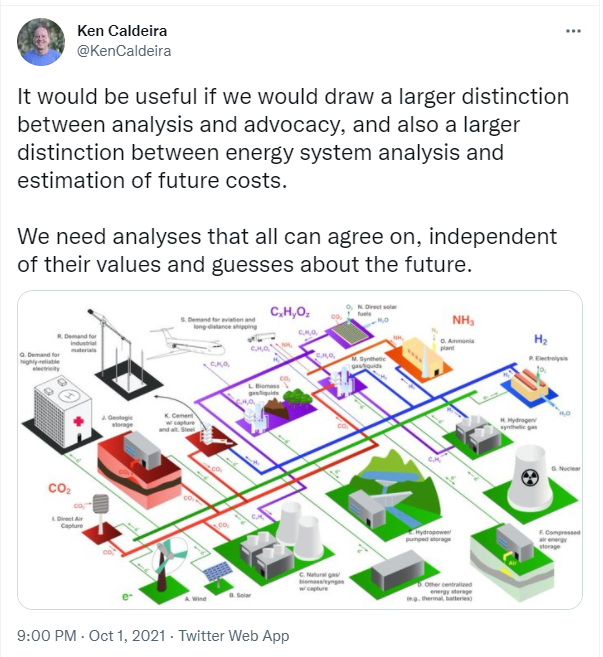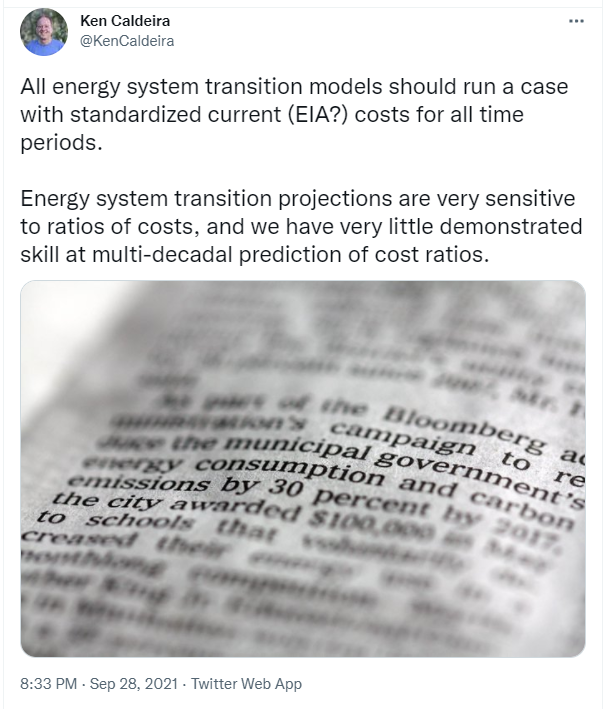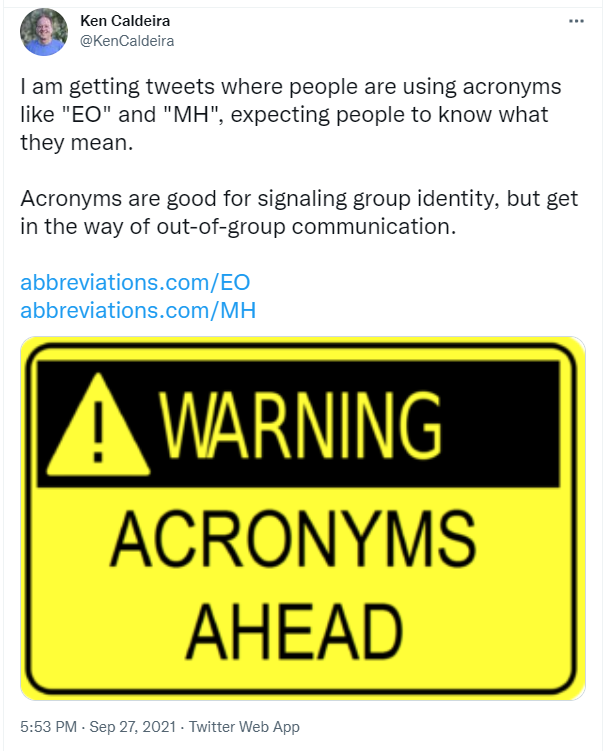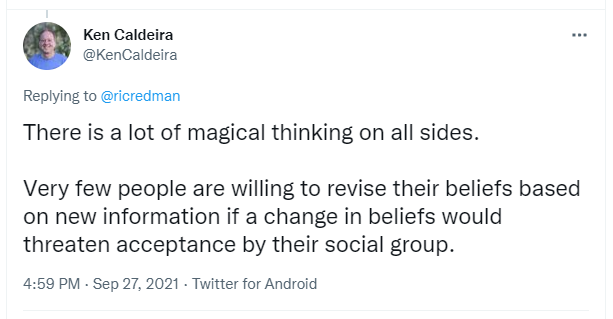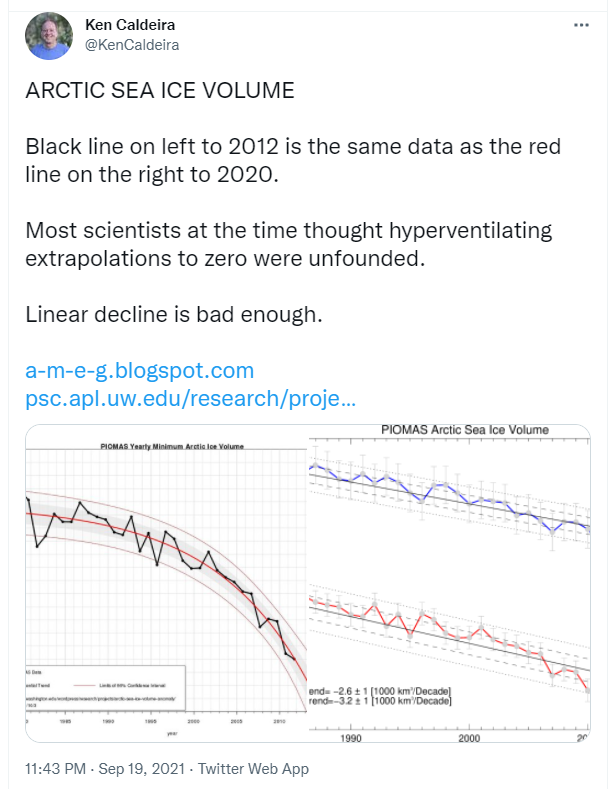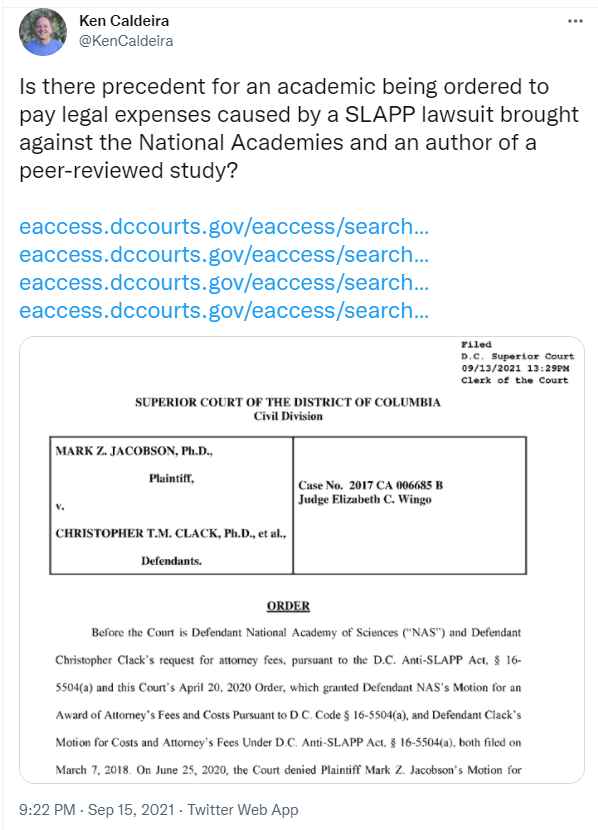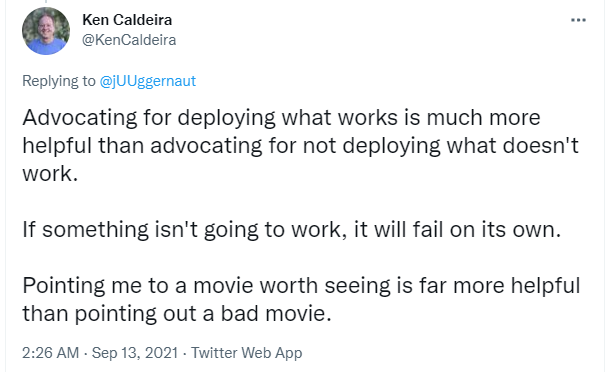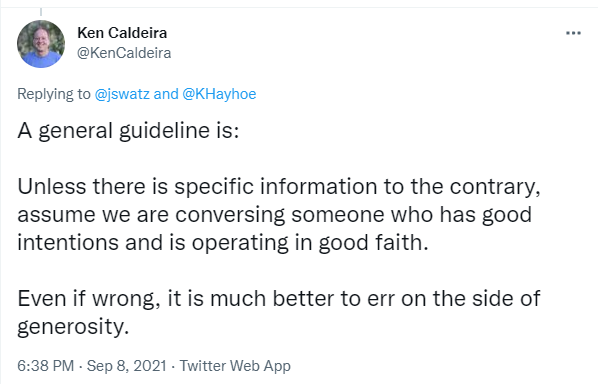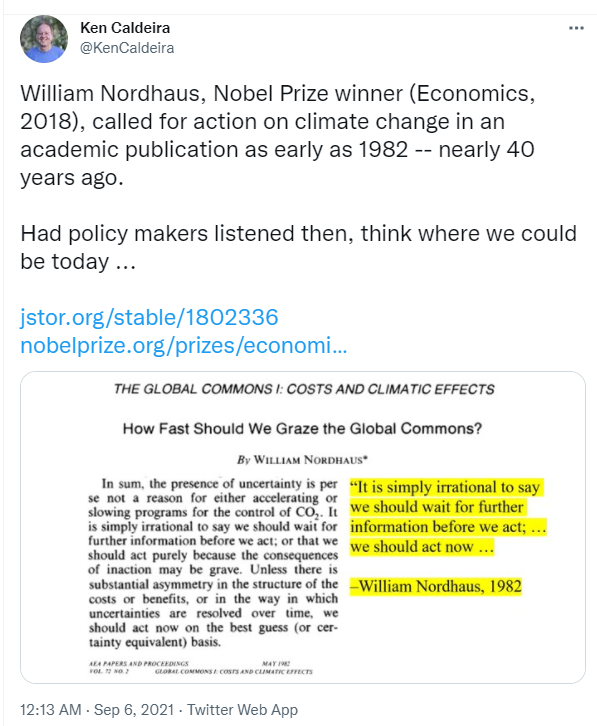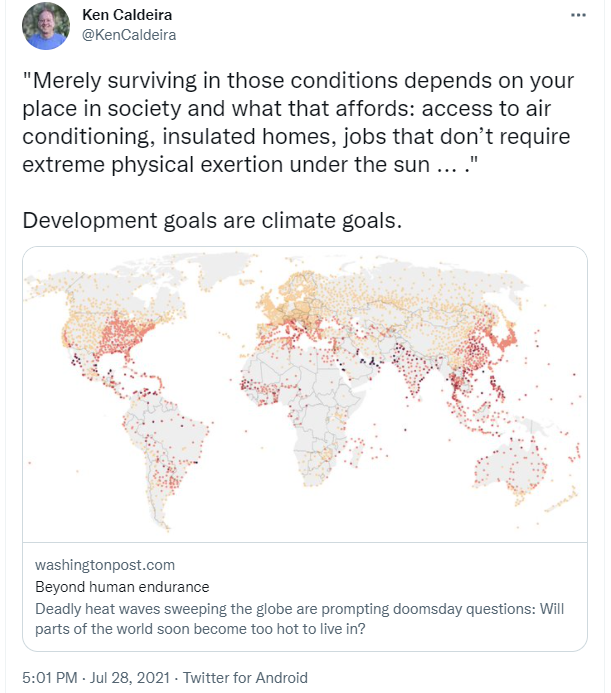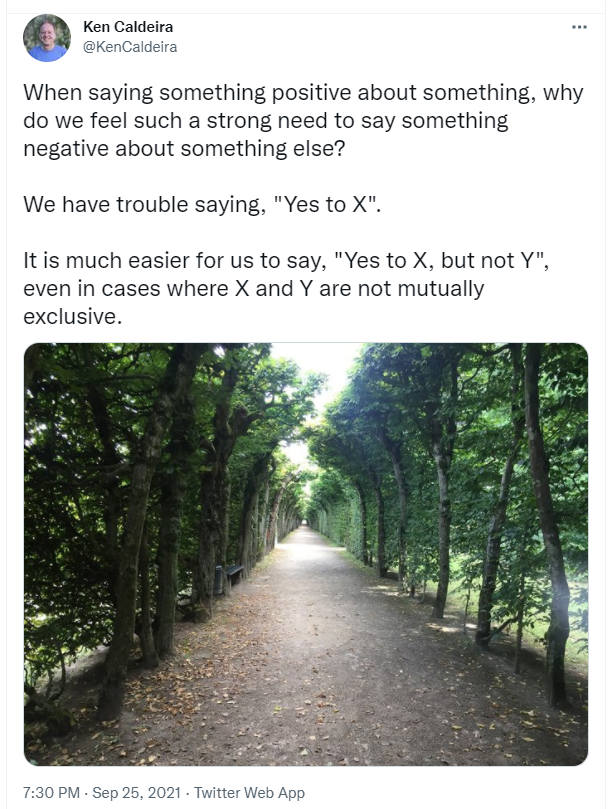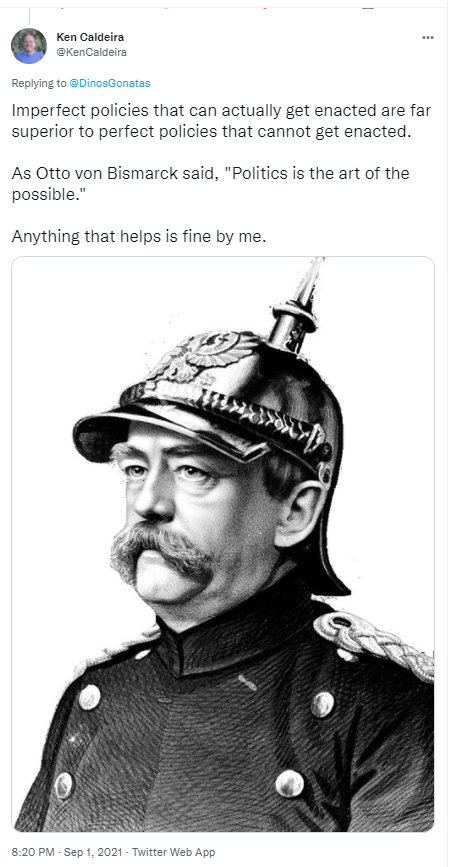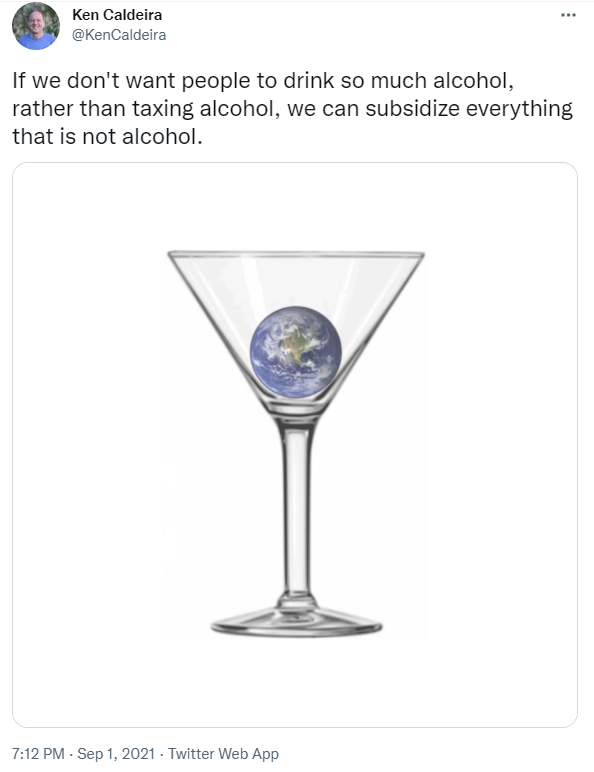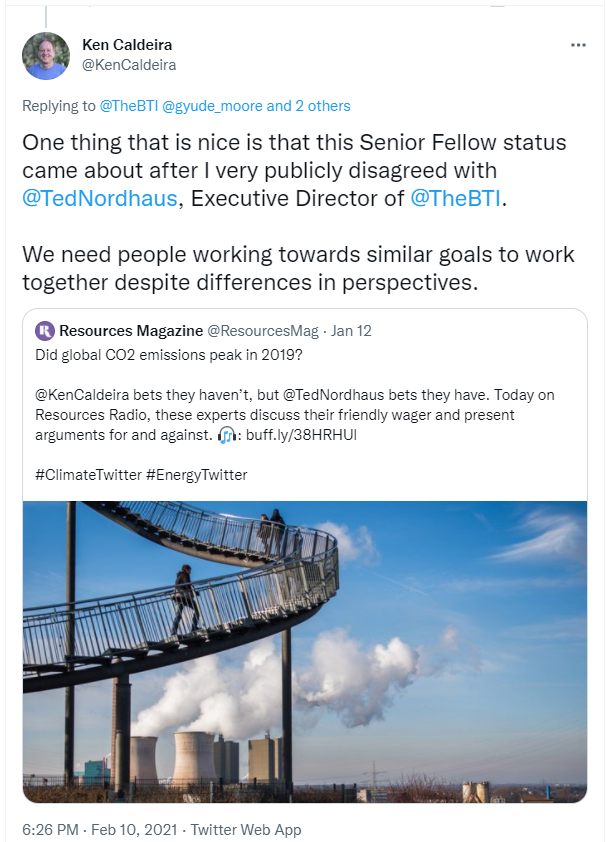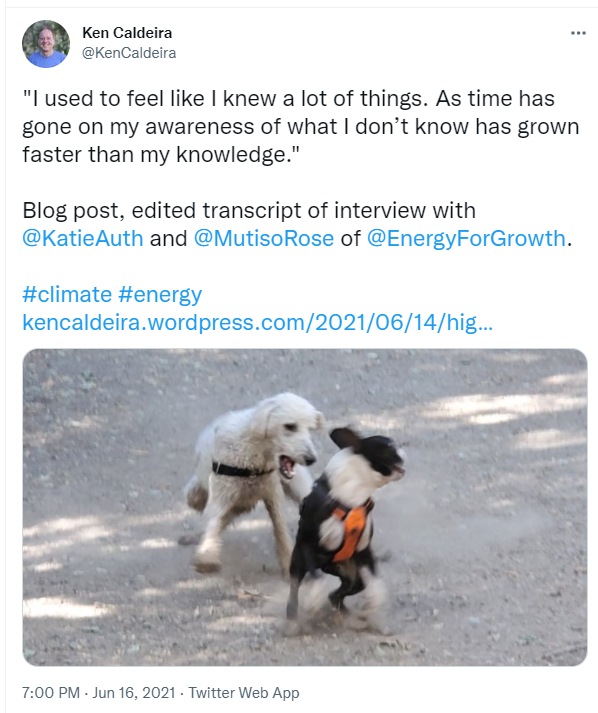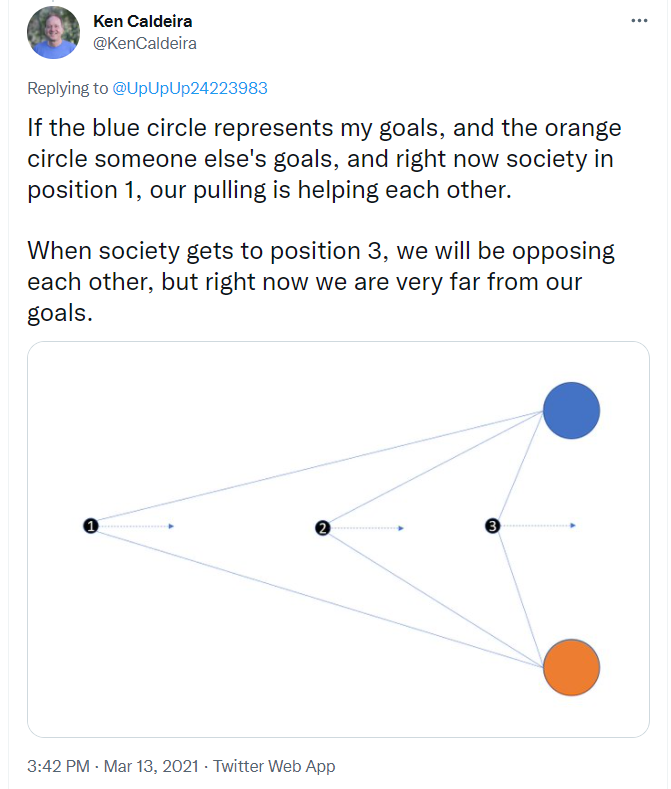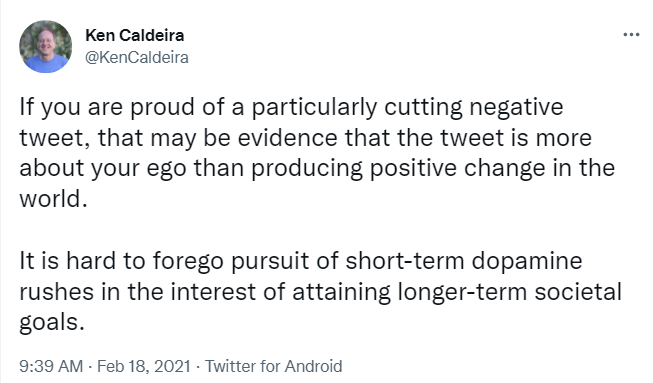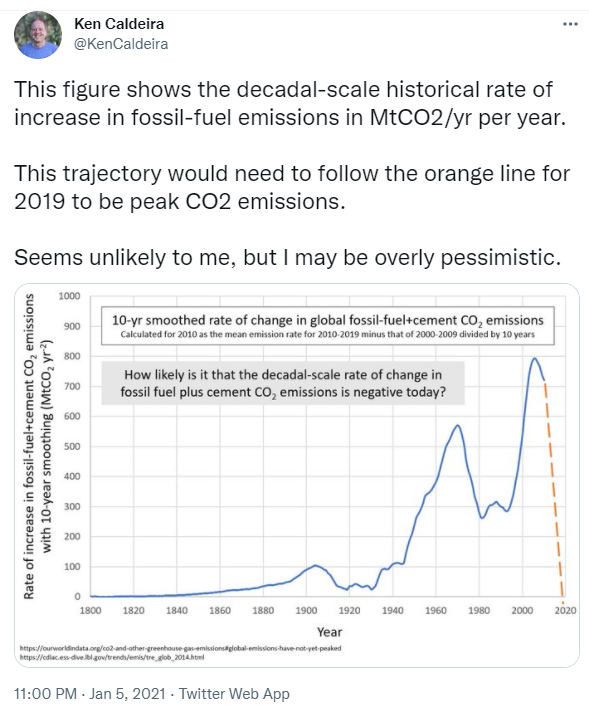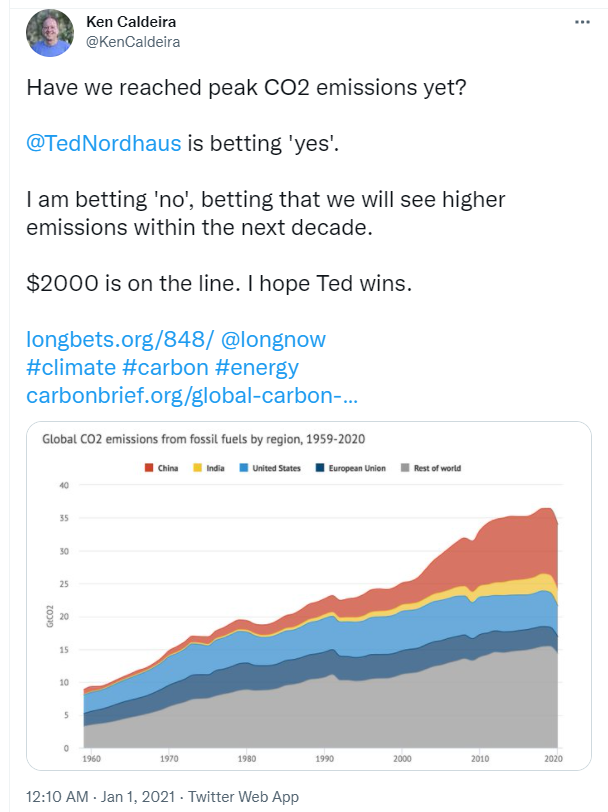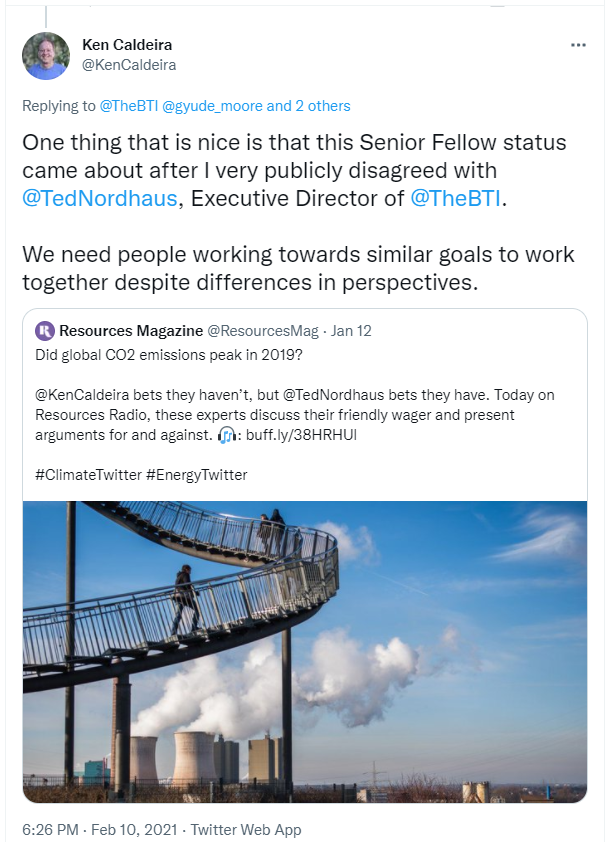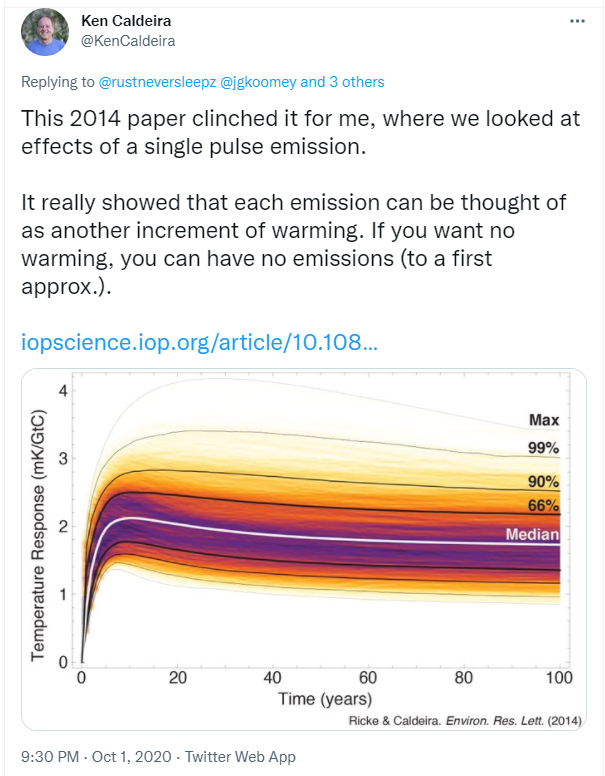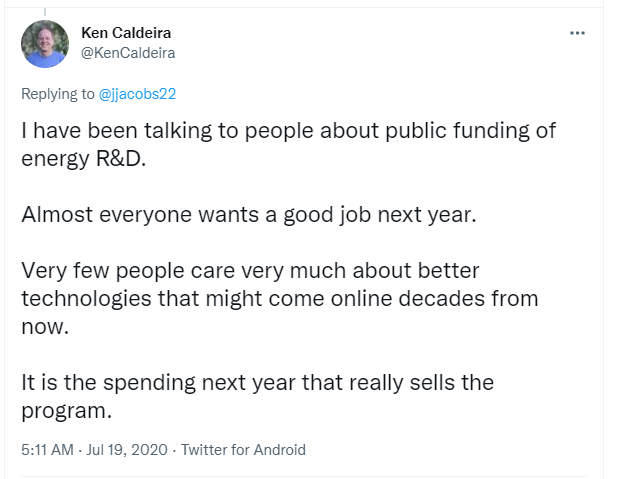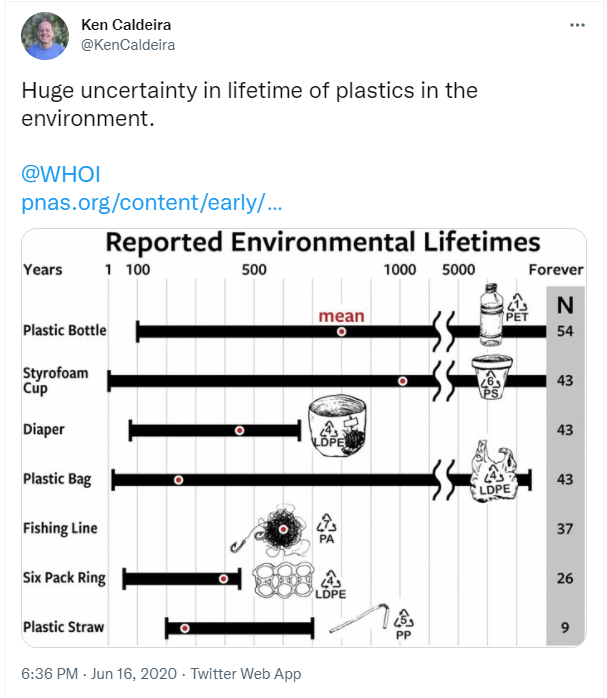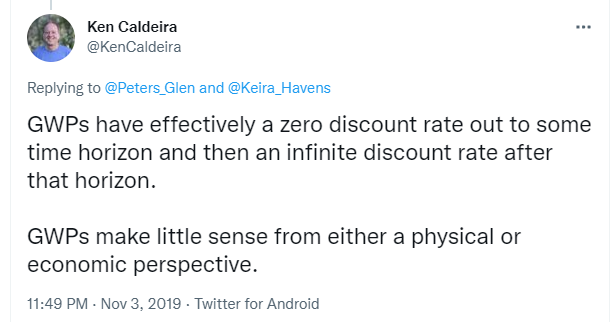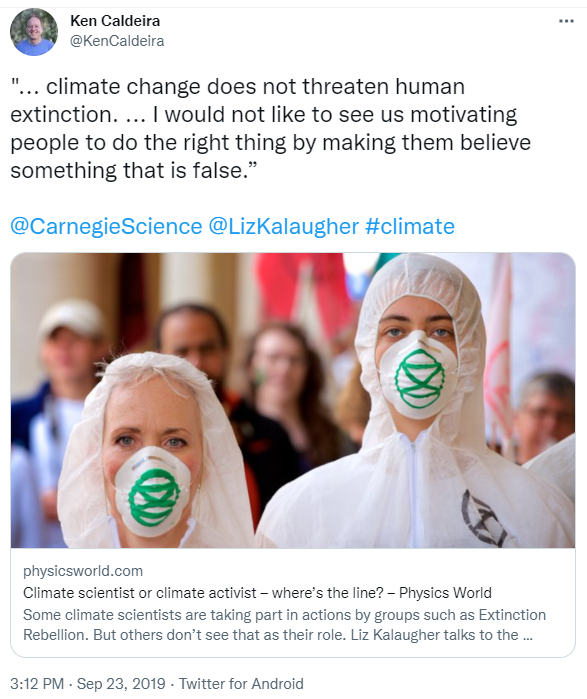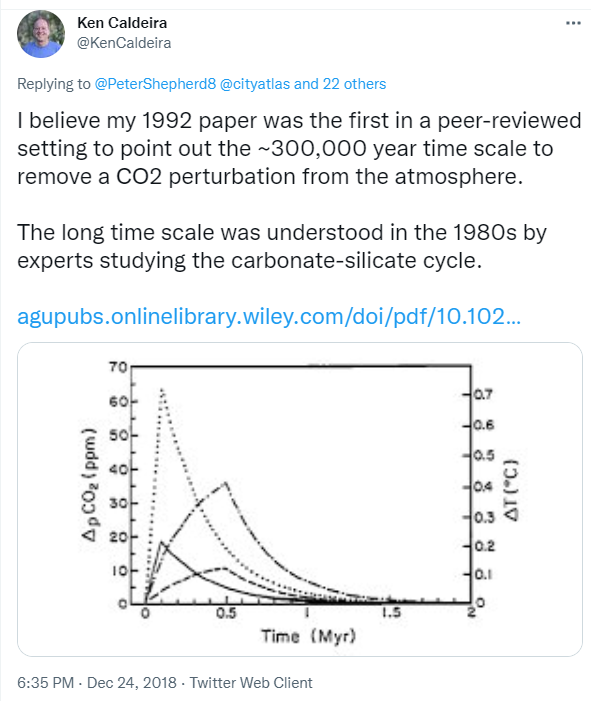 ---